Kay Thompson Photography is proud to be associated with the following companies, many of whom have been incredibly supportive in one way or another.
Gloucestershire born brothers Will and Calum Thompson had a vision; to bring real food to real people at real prices by harvesting, cooking and retailing sustainably sourced wild meat and game. In 2010 they founded Eat Wild and in 2014 opened their first restaurant in Cirencester.
With a concept unique to BVS you can design and create your own individual piece of luxury. Whether intended for town or country, day or night our belts, collars and bracelets can be adapted effortlessly. From the elegant and restrained to the fun and frivolous. All you do is swap those motifs around.
Fieldsports is the definitive magazine for the genuine country sports enthusiast, acclaimed by leading figures in the industry as the UK's finest shooting and fishing magazine.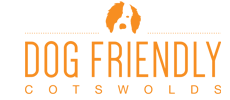 Dog Friendly Cotswolds